Emmanuel Dubourg
Your Liberal Candidate For
Bourassa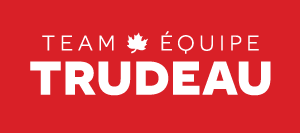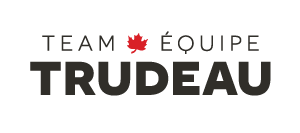 Emmanuel Dubourg, working hard for you in

Bourassa
Emmanuel Dubourg was first elected as the Member of Parliament for Bourassa in a by-election in November, 2013, and he was re-elected in the 2015 federal election.
Born in Haiti, in 1958, Emmanuel immigrated to Quebec in 1974. He completed his high school in Montréal-Nord and received an accounting degree from Université du Québec à Montréal (UQAM). He is a Fellow of the Ordre des comptables agréés du Québec (FCPA, FCA). Emmanuel also obtained an Executive MBA from UQAM and masterfully completed the highly regarded "triple play": Certified Management Accountant (CMA), Certified General Accountant (CGA) with a mention for finishing 3rd in Québec's exams and The Ordre des comptables agréés du Québec (CA).
Mr. Dubourg began his professional career in 1985 as auditor in one of the largest Canadian accounting firms, after which he had a 20-year-long career in federal public service, notably as leader of the team assembled to help uncover the underground economy. This was followed by his appointment as advisor to the Canada Revenue Agency Assistant Commissioner.
While pursuing his public service career, Mr. Dubourg taught at the collegial and post-secondary levels and acted as a consultant internationally in the accounting, financial and fiscal areas. Emmanuel also taught Taxation and Accounting at Université du Québec à Montréal and Université du Québec en Outaouais. In 2012, he co-founded CPA-Without-Borders.
Emmanuel has received numerous honours and awards, including the Queen Elizabeth II Diamond Jubilee Medal, the 125th Anniversary of Confederation of Canada Medal, an honour award from UQAM, and the CA Émérite award. Mr. Dubourg was decorated by the Haïtian Consulate in Montréal to celebrate his "exceptional career" and "his great contribution to the enhancement of the image and the Haitian pride worldwide".
As an international tax and audit consultant, and as a guest speaker, he taught at several institutions before making the jump to provincial politics, and then eventually to federal politics. Mr. Dubourg was elected to the National Assembly of Quebec for Viau in 2007, and then served as Parliamentary Secretary to the Minister of Employment and Social Solidarity and Minister of Finance. Re-elected as an MNA in 2008 and 2012, he was elected to Parliament in November 2013. He served as the Parliamentary Secretary to the Minister of National Revenue from 2015 to 2017.
Emmanuel Dubourg is the father of two children: Edwin-Simon and David.
Donate to Emmanuel's Campaign